We are finally getting some much needed rain, my lawn needs it especially since I stopped watering it in October.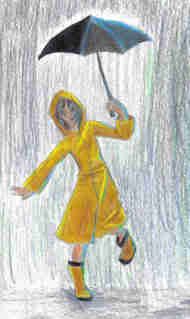 Well November is here and my to do list is getting longer. I have 2 research papers due, 2 Thanksgiving dinners to plan and also finals coming up along with a Christmas party to plan also. Don't get me wrong I love the holidays and all the excitement that comes with them it is just the added stress with school also. I have also started selling Avon to make a little extra cash, check out my
Website
so far I have spent more than I have sold, I hope that will change in the next couple of campaigns when I get more customers. Well I hope you all enjoy the rain and the cooler temperatures to come.
Honor a member or former member of the Armed Fores today, it is Veterans Day. Thank you all for your loyalty to our great nation and your protection of our freedom.